ONE CHASSIS TO RULE THEM ALL!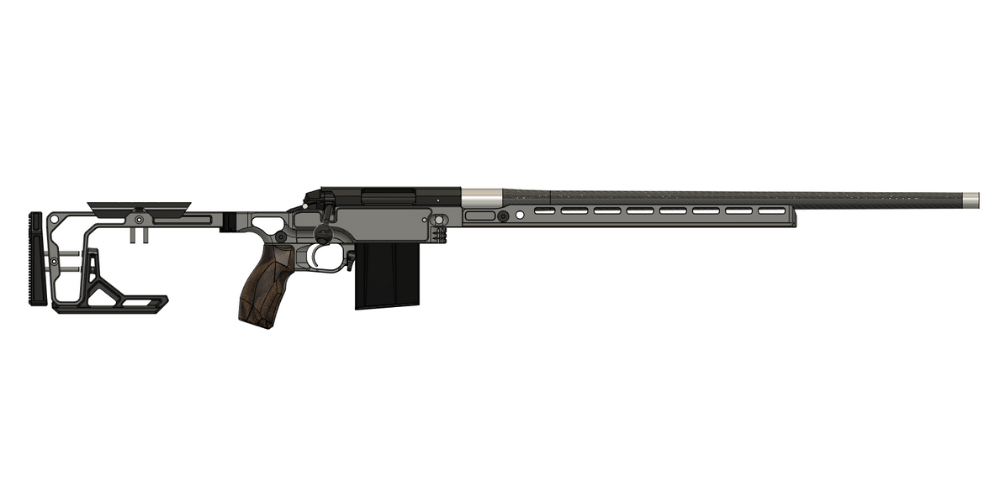 $899 launch price for the first 30 days!
$999 MSRP
Sign up for our newsletter to be the first to know when the La Chassis 700 is available for purchase!

The Grey Birch MFG La Chassis 700 is the result of years of customer demand requesting a centre fire product.
Extensive R&D in the rimfire space has allowed us to design & manufacture one of the best centre fire chassis offerings in market. The 700 has the most features & customizations available on any centre fire chassis. This allows the end user to fully configure the chassis to meet their individual requirements, creating the most comfortable & versatile setup possible.
We love this chassis and know you will too.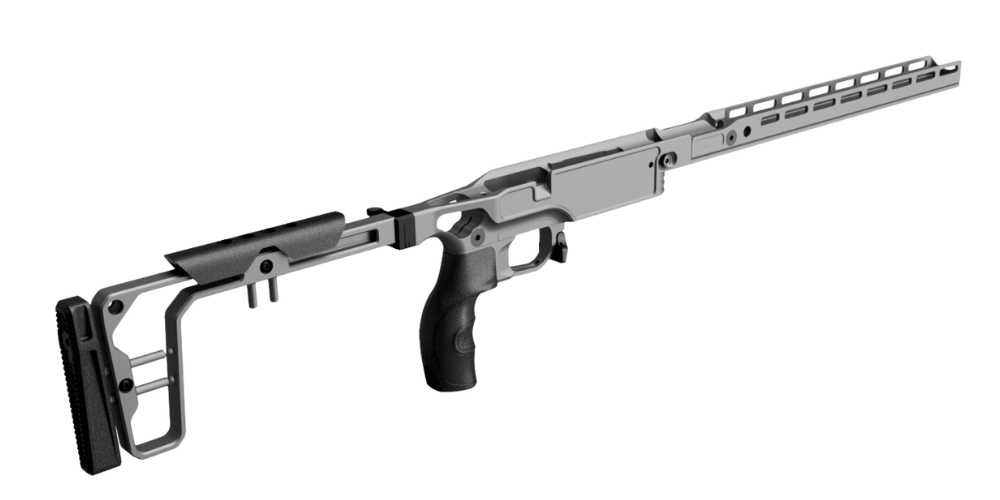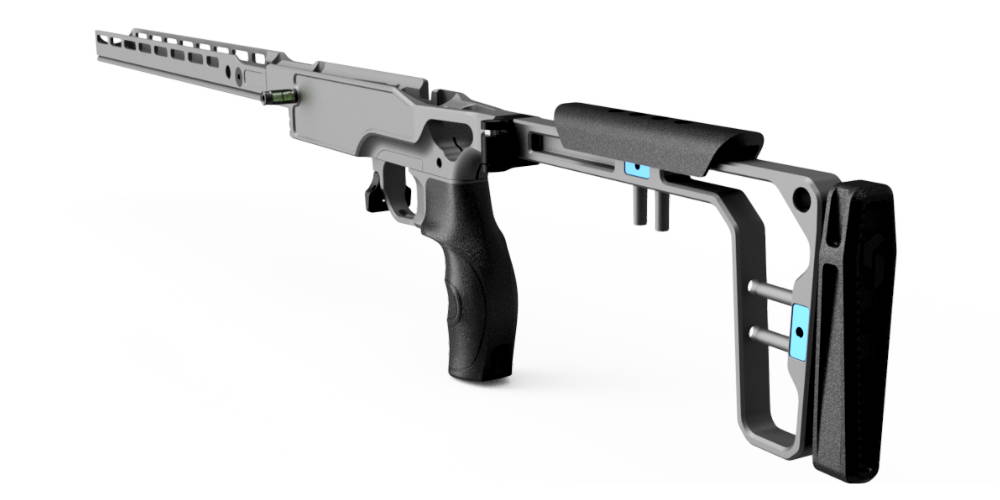 The La Chassis 700 comes in at a feathery 49.1oz with the 16" forend or 44.3oz. with the 10" forend. Keeping the chassis low weight as a baseline allows you to customize the weight distribution however you like. Keep your setup light for hunting in the bush or add weight for stability for your shooting competitions. Think of the La Chassis like a blank canvas even Bob Ross would be exited about.
The La Chassis 700 has a built in barricade stop that increases your overall stability while shooting. Now you can butt your gun up against anything you like to get that stable foundation needed to make the shot. We also have modules available to increase the barricade stop height for those wanting a little extra stability. This feature plus the built in bubble level means you'll be aligned and on-point all day baby!
The La Chassis 700 is fully adjustable. This ensures everyone can find a perfectly comfortable and ergonomic setup. Cheek height and length of pull are included and now we've added an adjustable trigger length grip. This is especially useful for those with freakishly long fingers and need a little extra space between the palm of their hand and trigger finger. Ain't nobody likes finger fatigue!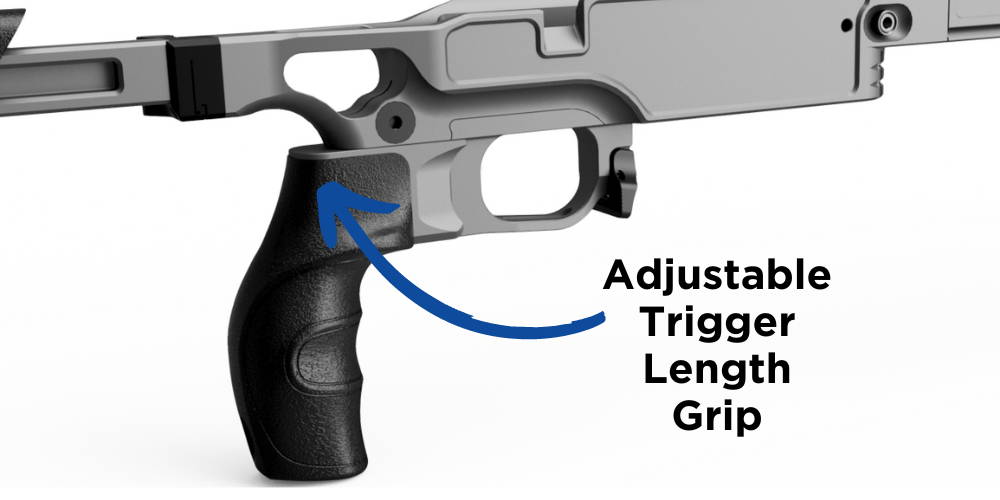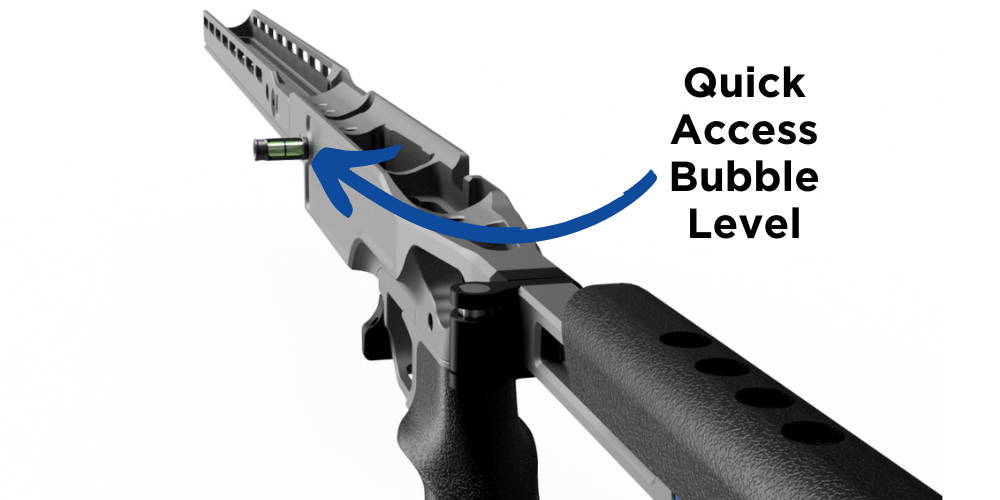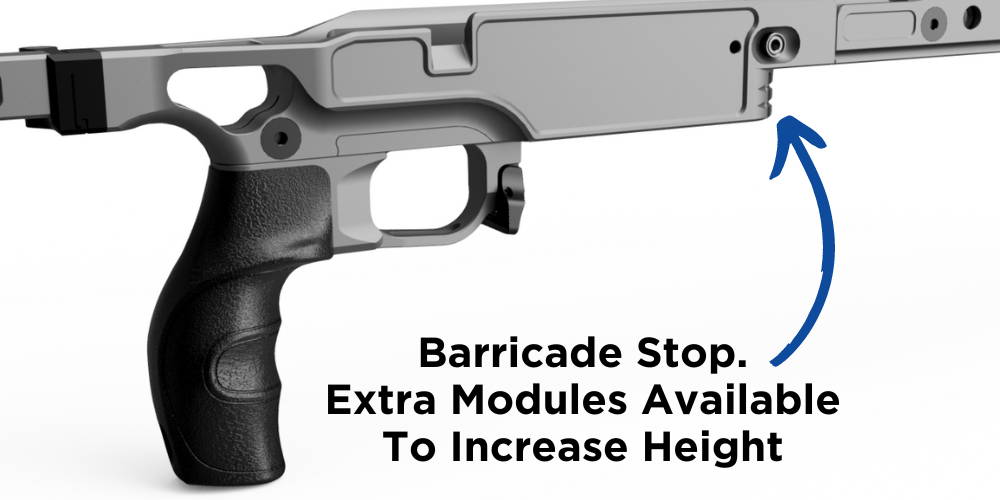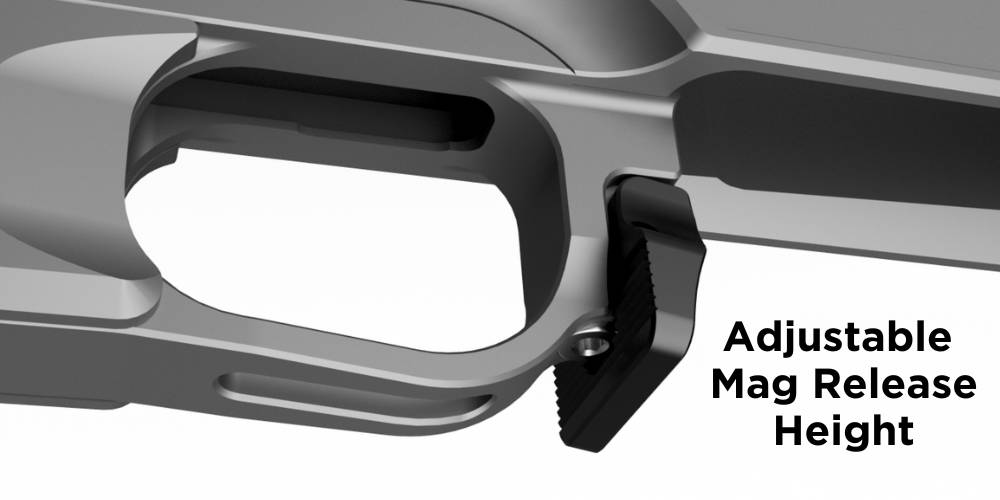 Finish:
Clear Hard Anodize
Weight: 44.3oz. (10" Forend) // 49.1oz. (16" Forend)
Length Folded: 21.6" (10" Forend) // 27.6" (16" Forend)
Length Overall: 30.5" (10" Forend) // 36.5" (16" Forend)
Quick Access Bubble Level
Adjustable Trigger Length Grip
M-Lok & Arca-Swiss Compatible
Folding Stock (can be locked out)
Ajustable Magazine Release Height
Length of Pull & Cheek Height Adjustments
Modules Available to Increase Barricade Stop Height
PLEASE NOTE: Our chassis feature a clear hard anodized finish. These finishes are held to different aesthetic standards than parts finished in black anodizing or Cerakote. By buying this part, you understand that the color of this part may not exactly match what is visually shown on the website, and that the part may also differ in shade when matched with other parts of the same color/finish.